After serving in the Navy Seabees in the Pacific Theater of World War II, Roy Turner used his GI Bill to graduate from the Southern College of Optometry in 1949.   He chose Eden, North Carolina as the place to hang out his shingle because of the vision needs in the area.  The vibrant textile mills of the area were cranking out rugs, clothes, and linens and all the factory workers had good jobs and needed to see well.
While most of the textile industry has moved out, Eden still has a high need for vision and eye health care and third generation owner Dr. Rachelle Davis is filling that need.  She joined the practice in 2017 after working in ophthalmology and other private practices.
A native of Richmond, she graduated from the Pennsylvania College of Optometry and was Residency trained at the VA Medical Center in Hampton, VA. She received her bachelor's degree from James Madison University in Virginia.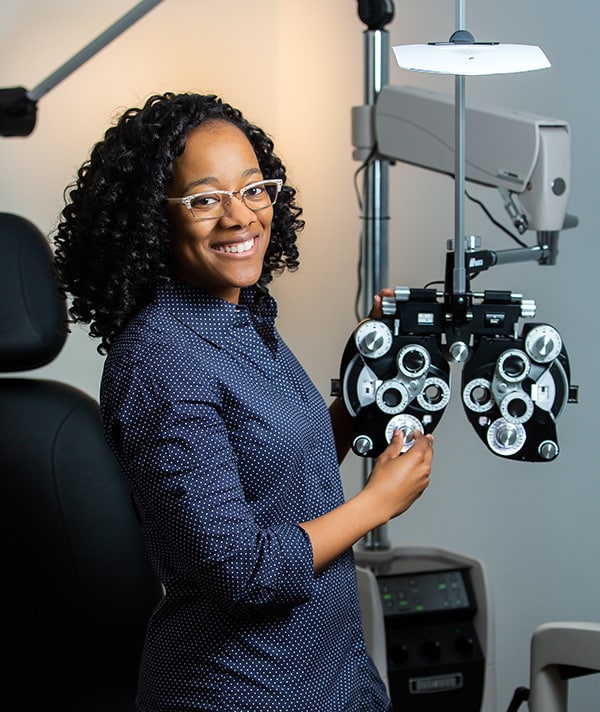 Her goal from the beginning was to own her own practice.
"I was serving as secretary for the local society when this opportunity came in.  I remember thinking that was just what I have been looking for," she said.
The practice had been providing quality eye care for 68 years when she came along under the ownership of Roy's son, Dr. Lee Turner (SCO'79).  Dr. Turner kept a few simple principles taught to him by his father: provide personal service at a fair fee, treat the team well, and keep debts down.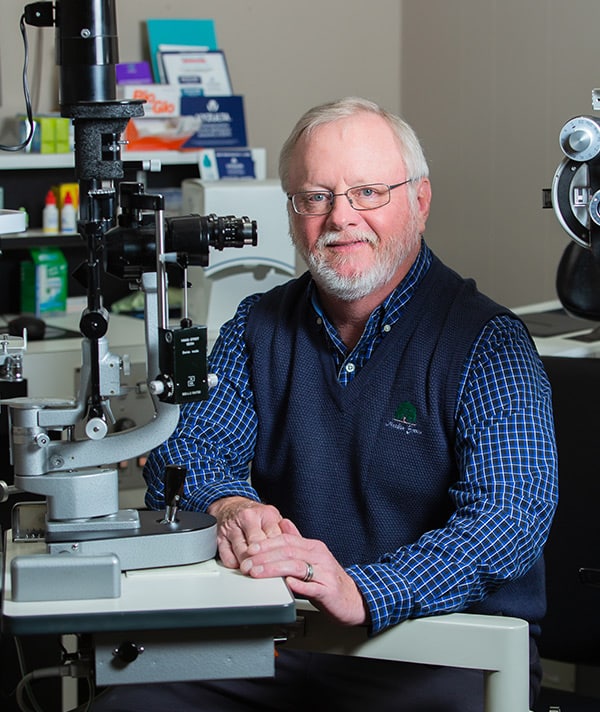 Over the years they adapted to the need for quicker service by adding a finishing lab and to the popularity of vision plans by streamlining.
Today, Dr. Davis is transforming the practice into an efficient and effective medical model, providing testing, technology, and facilities to manage the growing demand for full-scope primary eye care.
"The people in the area are so appreciative of what we do for them," she said.  "They need quality care, and they don't mind waiting for it."
Dr. Davis has poured a tremendous amount of time and money into changing the practice while sticking to the basic principles that made the practice successful for so many generations.  She is encouraging certification and training for the whole team.  Working within the existing floor plan, she made major renovations to the interior to improve the look and function of the office.
"People are amazed the first time they see the changes," she said.  "We removed walls, moved the clinical areas around, and added more space for merchandise."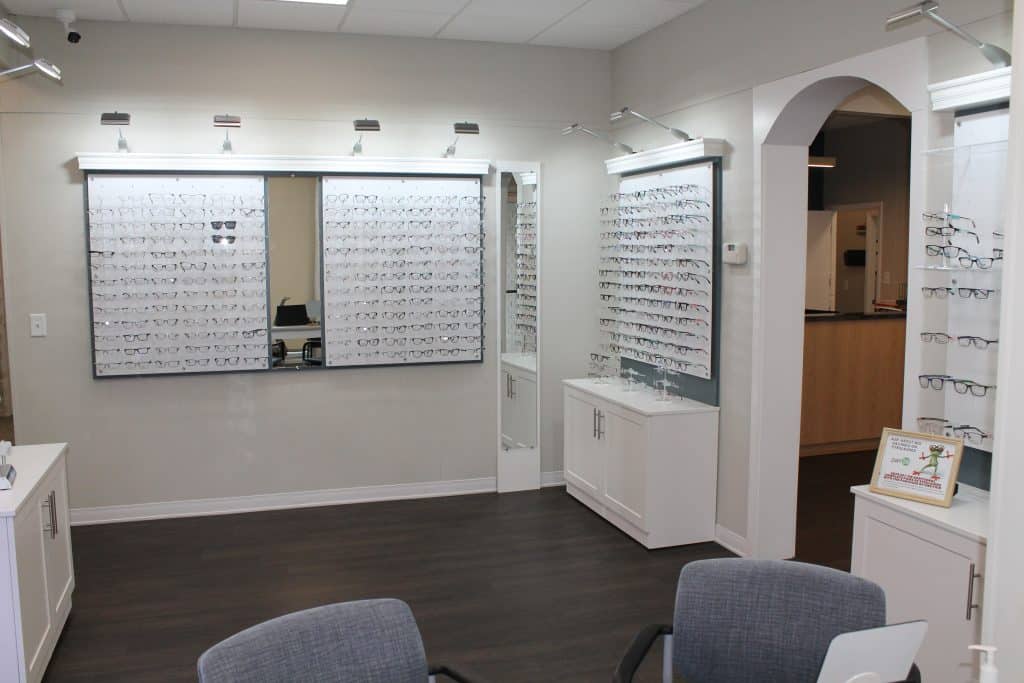 Dr. Davis had the help of Chris Morris with PVG and Ed Susan with ETS Displays to bring the project to fruition.  Her predecessor Lee Turner was a member of Professional Vision Group since the 90s and she kept PVG around to help with the challenges and transformations.
"We still have work to do but I am very proud of the team," she added.  "They have been willing to adapt and change to improve efficiency in scheduling, testing, and patient flow."