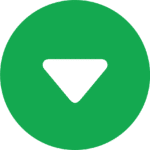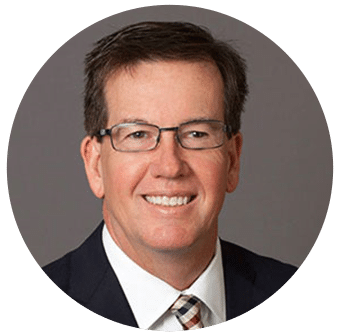 Rick Omohundro
President
Rick is often seen as an optimist, always looking for the best outcome to any challenge. In his view, there isn't a problem that can't be solved. He believes that keeping a vision of the future can help one understand the needs of today. Rick believes that you can overcome any challenge by planning for success every day.
Rick enjoys spending time with his wife and daughter and wears them out by trying to make every day count. As often as he can, he reminds them every day to "make good choices."
Church has been a big part of Rick's life. Participating in small group Bible studies continue to develop a sense of purpose for his home, career, and community. His faith leads him to look into the purpose of every encounter.
As an instrument-rated private pilot Rick's enthusiasm for aviation gives him a diversion and a place for quiet thinking. He also enjoys cycling to maintain both mental and physical heath.
He began his career in the eye care business while studying accounting and management at Marshall University. As a student he worked part-time as a dispensing optician and eventually assumed the management role of a corporation that operated a wholesale lab and small chain of franchise optical retail stores. His career led him to the private sector of optometry where he quickly learned the need for strong business leadership. Rick founded Professional Vision Group in 1989 to answer the need of business leadership and marketing resources for private practice eye care practitioners.
To better help position private practices in the eye care market, Rick enjoys involvement with industry leaders. He enjoys reading books about servant leadership by various authors to keep his mind on new ideas and the true purpose of business leadership.
Rick passion is helping others realize the potential that they have and help them plan the path to make their dreams come true.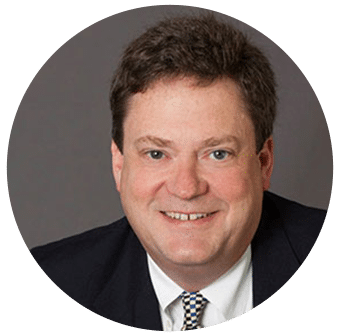 Chris Morris
Vice President
Chris Morris
Vice President
Often accused of being a perfectionist, Chris is fanatical about quality. Creative and determined, it's not unusual to see him pacing the floor or staring out the window as he contemplates an idea or inspiration. Chris subscribes to the adage "those who do not learn history are doomed to repeat it" so he spends countless hours watching history shows and documentaries.
Chris loves to get on the nerves of his wife and two daughters by asking the questions "what do you think?" and "what is your goal for today?" They keep him around however because he is a pretty good cook.
Chris is rejuvenated by lending his talents and time in service to his church. Some of his best friends and deepest inspirations come from his work there. Leading a Bible study class for young adults has proven to be one of his greatest challenges and very well may get him kicked out.
An obsession for craft beer helps him maintain his roundish figure and occasionally he will attend yoga class at the Y or ride the over-priced exercise bike he got for Christmas.
Chris graduated from Marshall University with a degree in Journalism – Public Relations because he simply couldn't stay in school any longer. As president of Phi Delta Theta fraternity, he did everything he could to hone his social skills while ignoring the demands of the classroom. A brief stint in the Air National Guard helped pay for his college as well as provide a little gas and beer money.
He sharpens the saw with online marketing courses from the Kellogg Executive Education program at Northwestern as well as great free stuff from Google, Facebook, MailChimp, and Hootsuite.
Chris is certified in the 6 Types of Working Genius and The Situational Leadership Model. 
In addition to some of the marketing projects, you are likely to deal with Chris if your practice needs a valuation, you are engaging in the Get Discovered program, or you are buying, selling, or merging a practice.
Chris joined PVG in 1992. He deeply believes in the entrepreneurial spirit and it pains him to see small businesses get out-flanked by big corporations and chains. He has dedicated his entire life to helping make dreams come true.
"I believe the entrepreneurial spirit is alive and well in primary eye care today," he said. "I have met some fantastic, young, new practitioners with an outstanding and exciting vision of private eye care practice."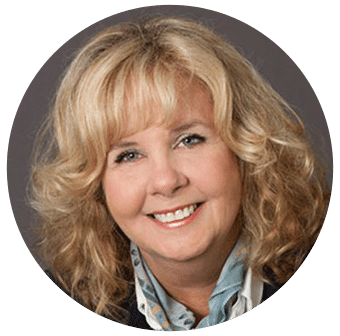 Rene Small
Manager
Dedicated, loyal, and passionate about learning, Rene joined the PVG team in 1993.
"We were all young then," Rene recalls. "Time has flown by. I value the hard work, optimism, and entrepreneurial environment at PVG. I am fortunate to work where I can see the significance that we add to our clients daily. We all care deeply about what we do."
Her friends and family describe her as easy going, a good listener, and a banana walnut pancake maker extraordinaire. Her coworkers describe her as the "rock" of the organization – steady, dependable, and strong.
Curious by nature, she recently tried her hand at golf and is enjoying it. She loves to explore nature and you will find her most weekends on hiking trails with her dogs. She would love to someday live in the country – tending to gardens and farm animals.
Rene uses her extensive education and work experience to run the world headquarters of Professional Vision Group. Rene coordinates the administrative support of clients and consultants, accounts receivable, HR, IT, scheduling, and more.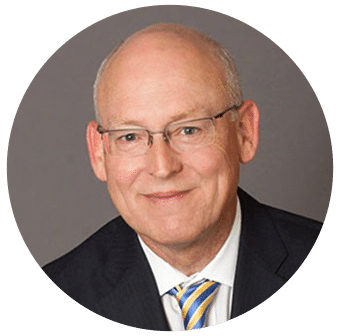 Bob Tatum
Virginia and North Carolina
Bob Tatum
Virginia and North Carolina
Bob began his journey to PVG many years ago as a delivery person for a wholesale optical lab in Raleigh, NC. After converting to the retail side of eye care, he became a NC licensed optician in 1985. After mastering the optical side (our words,) Bob spread his wings and ventured into eyewear and lens sales and has worked (his words) for International Eyewear, Luxottica, Marchon, Essilor, Charmant and Zeiss labs. He has experienced wholesale labs, private and retail optical, managerial and recruiting positions. While it may sound like he had difficulty maintaining employment, in reality, he was simply honing his skills for PVG and, frankly, he is old. But spry.
Having been involved in several successful start-ups, Bob finds the challenges of marketing, staffing and training to be the most rewarding aspect of his career. The relationships he has formed with clients and staff are treasured and rewarding. He thrives on seeing the practice ultimately succeed in providing a unique and special bond with every patient while providing the best possible experience for them.
Bob believes that attitude and presentation add up to improved communication for doctors, staff and patients. His favorite saying, stolen borrowed from Rick is "No one knows how much you know until they know how much you care."
Having absolutely no interests other than his wife and two boys, Bob is available 24 hours a day, 7 days a week and is one of the few people that answers his phone on nights and weekends. He does sleep occasionally, albeit fitfully.
Bob believes that everyone has a superpower. His is producing kidney stones.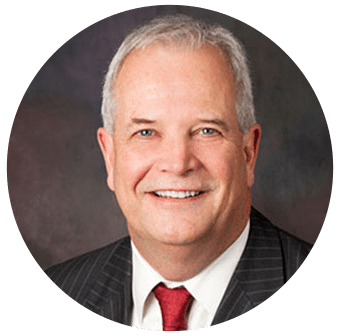 Don Barton
Mid-Atlantic & iMPACT
Don Barton
Mid-Atlantic & iMPACT
Don's passion for sales and organization started at a very young age. As a kid he was encouraged by his father to develop a route selling end of day baked goods from the family's bakery. It was until many years later that he realized how this actually helped form his customer service, sales, and organizational skills.
Don's interest in the optical world initially came from his optometrist uncle who helped initiate him to the profession. He formed a wholesale optical lab business serving his uncle and other local private practice optometrists. The lab grew over 20 years to over $1 million in annual sales and was sold to Homer Optical in 1998.
With the help of a very understanding wife, his ability to balance a growing family of two daughters and one son, a business, and a love of sports allowed him to become the man he is today.
An accomplished baseball player, Don played for Stetson University and was named to the county's baseball hall of fame. He coached high school boys volleyball for 25 years, all the time grooming and developing his leadership skills and commitment to excellence.
Don's passion for the industry has been a lifelong commitment including volunteer board positions at both Foresight Vision and Vision Corps who serve the visually impaired and their families.
"Don may not be the first one to jump in and say something," according to Chris Morris, vice-president of Professional Vision Group. "But when he does you need to listen. He is always insightful and wise."
Don received an associate's degree in Ophthalmic Science from York College of PA with a bachelor's degree in Business Management. He worked as a dispensing Optician in both private practice and retail.
Don's 30 years of optical experience as a dispenser, owner, sales consultant or manager, hasn't softened his passion for the optical industry. He is driven by his relationships and the success of others and is eager to face new challenges every day.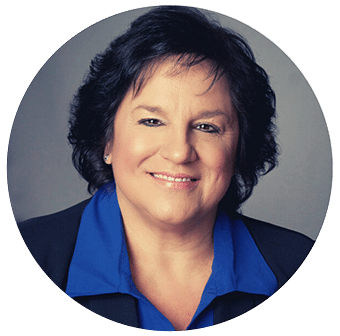 Rebecca Jones
The Carolinas
Rebecca Jones
The Carolinas
​Rebecca has a passion for creativity and is always involved in some type of home improvement project. Many houses have garnered a fresh new look to their existing bone structures thanks to her and her husband's ingenuity and hands on hard work. Unfortunately for her husband, she likes to add and change designs in the projects as they are working on them.
Having worked and managed both corporate and private practices, her experience has forged a passion for private eye care practice. She is always thinking of new ideas and ways to help private practice grow. Her goal is for team members to learn something new during every on-site visit. Her skillset and background with training and development helps to bring out their full potential.
Rebecca loves talking to and meeting new people and isn't afraid to speak to anyone. "I think it comes from my background," she said. "Both of my parents were teachers and I grew up around learning games and speech contests."
Majoring in Mass Communication in college she had her own radio program three nights a week. If asked she can quickly switch into her on-air personality, aka "D.J."
She feels that her love for scenic photography has kept her open to new ideas and perspectives within the eye care industry and life in general. "I'm often asked why I take many pictures of the same thing. Lighting, temperature, and time of day can change the look of anything. It is all a matter of changing perspectives."
Having endured the loss of her son she has taken this tragedy and became an advocate for mental health, suicide awareness, and prevention. She currently lectures and mentors to groups and individuals on this very personal topic.
Rebecca's philosophy is "Your smile is your LOGO, your PERSONALITY is your BUSINESS CARD, and how you leave others feeling after an experience with you becomes your TRADEMARK."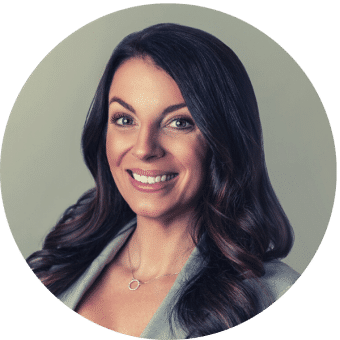 Hannah Leopold
Georgia & Alabama
Hannah Leopold
Georgia & Alabama
Hannah is a licensed optical professional whose natural rapport with patients and drive to improve her skills have led her to excel in optical sales and practice growth. Since 2003 Hannah has dedicated herself to continuing her education in all areas of the eye care industry. Whether it is patient care, revenue cycle management, or the latest trends in eyewear fashion, she prides herself on being adept at whatever role she takes on.
Hannah credits her father with inspiring her love of the industry. She began her career behind the front desk at his private practice while still in high school. Hannah trained in every facet of the practice but took a particular interest in the optical department and completed an apprenticeship under her father to become a licensed optician.
Hannah fondly remembers "My dad taught me every old school optical trick in the book but, more importantly, he instilled in me the true value of quality patient care."
Hannah's conceptual thinking skills and creativity have always allowed her to easily define strategies for reaching goals. After experiencing providing eye care in a corporate setting, her desire to help private practices succeed is stronger than ever.
Living in the greater Atlanta area with her son, Hannah enjoys spending free time outdoors and has a love for hiking. She also enjoys gardening and prides herself on finally mastering the art of keeping succulents alive.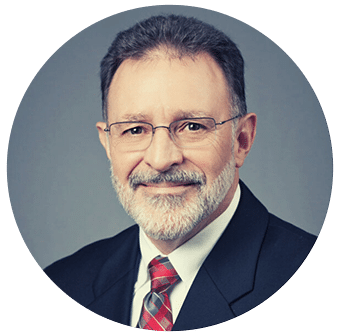 Keith Lewis
Tri-State Region
Keith Lewis
Tri-State Region
"The EYES have it" could easily sum up Keith's focus through the years. Being taught at an early age that "the way you practice is the way you play" is the standard he lives by and that keeps him developing his craft day after day. His desire to deliver the best in quality, service, and care are the criteria he offers every day in his encounters with others.
Keith loves spending time with his wife of more than 38 years and enjoying the simple things in life, especially their three sons and their families, building memories that will endure the years as examples to others. If there is any time left you may find him gardening, hunting, watching sports events, or even on the golf course trying to keep an eye on the ball but all too often yelling "FORE" for the sake of others.
Keith grew up watching his father who is a licensed optician. He decided at 16 that a career in the optical business was a great way to enhance the lives of others by providing vision solutions. He worked part time while studying opticianry in high school. After graduating from Milton High School, he entered the optical field as a lab technician at a full-service optical department owned by a group of Ophthalmologists in Charleston, WV.
The knowledge, education, and certification he obtained there paved the path for career growth in management with Walmart Vision Centers and then into outside sales with Safilo, Marchon, Tura, and Hoya.
When a position with PVG became available in the Tri-State area Keith's name was the only one that came up. He had forged a reputation for hard work, fairness, and honesty. The new role gave him the opportunity to use his business experience in management, finance, human resources, negotiations, people development, sales training, service, and quality control.
"Keith has the desire and drive to be the best at whatever he does," according to Rick Omohundro, president of Professional Vision Group.
His lifetime vision has always been to help others see clearly. Now he can help private eye care practitioners see their visions more clearly, too.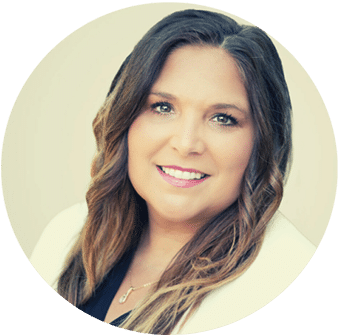 Jenn Leavitt
Virginia & Coastal Carolinas
Jenn Leavitt
Virginia & Coastal Carolinas
Jenn is focused on efficiency and processes. As the practice administrator overseeing 40 team members, the CEO of a family of seven, an active sports mom, and church member, she has learned to manage her time well and be productive.
For more than 15 years Jenn helped grow a private optometry practice into a three-location, multi-million-dollar operation. She played a major role in human resources, information systems management, government compliance, sales, and crisis management. She helped increase sales of annual supply's and second pairs, implemented contact lens strategies, maximized rebates and pricing while lowering the cost of goods sold, increased reimbursement from CMS through above-average MIPS scores, and increased team development through training strategies and goals.
"I'm known as an overachiever," she said. "I focus on planning, goal-setting, and strategies to get the job done. My husband can tell you that my honey-do list is monumental."
She lives in a small town in North Carolina and enjoys gardening, shopping, and spending time with her family. She holds a Travel and Tourism degree from Champlain College of Vermont. Her degree in sales and service helped her immensely in one of her first jobs as the sales manager for a five-star hotel.
"I truly believe that God is in control and we are here to serve each other," Jenn said. "I still like to pretend I am in control sometimes though. Just ask my husband and he will tell you."
Jenn loves numbers and analyzing everything. She is a curious soul and will ask a lot of questions.
She loves helping practices establish goals and implement new strategies to be more efficient and profitable. Regardless of the goals, Jenn looks forward to helping crush them all!