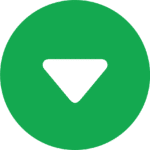 Our team of expert consultants works on-site with you
to help you manage patient care, government regulations, finances, competitors, and more. Together, we evaluate your goals and develop strategies for achieving long-term success. We take care of your business, so you can take care of your patients.
Our team can provide you with:
We use team meetings, goal setting and follow up to ensure that your goals and dreams are on track.
We look you in the eye. We face challenges side-by-side with you.
This is not a part-time job or hobby for us. We consider practice management & marketing for private eye care offices our calling.
We are engaged with you through all the processes. We know that a relationship with you and your eye care team is the only way to ensure your success.
We will help you persuade and motivate your team.
We are loyal, passionate, and accessible to you, your team, and your goals.